Amsterdam to Paris/ with a Rhine River Cruise
Offered  by TCA Travels and EA Tours
    Amsterdam to Paris / with a Rhine River Cruise

A Journey Designed Specifically for Masons, Families and Friends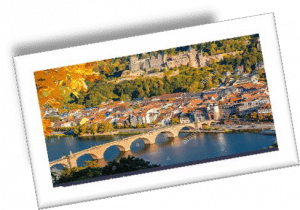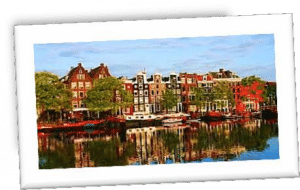 YOUR ITINERARY
September 28 – October 9, 2020
  $3,985.00 Land Only**                                                     Tour Code: 221125
  $5,120.00 with estimated airfare from BOSTON
On September 28th, you will depart Boston to begin your European adventure, landing in the timeless city of Amsterdam on September 29th, and discovering the hidden treasures of this city.  Fantastic excursions, cultural encounters, preserved historical sites, delicious foods and wonderful shopping make this trip exciting and rewarding.  Bring these memories home with you on October 9th.
SPACE ON THE TOUR IS LIMITED, SO DON'T DELAY!  PLEASE RETURN YOUR ONLINE APPLICATION AND $500 DEPOSIT TO EATOURS.COM  BY NOVEMBER 1, 2019 TO INSURE YOUR SPACE ON THE FANTASTIC TOUR!
   Amsterdam
September 29 – 30, 2020
On September 29th, you will arrive in Amsterdam to begin your European adventure. A highlight of this day will be a panorama city tour* before checking into your hotel. In the afternoon a visit to the Rijksmuseum* is planned followed by time to explore "Old Amsterdam" on your own.  Built on a network of centuries-old canals, Amsterdam is a delightful city. The largest and most cosmopolitan city of the Netherlands, it is also the diamond-cutting capital of the world. A full day excursion to Delft* and Rotterdam* is scheduled for September 30th.         

Holland and the Romantic Rhine Valley Cruise on Gerard Schmitter
September 30 – October 6, 2020
At 6:00 PM you board your ship for a 6 night cruise (see itinerary below Special Tour Conditions) beginning with a welcome cocktail get-together  before dinner and followed by an optional Canal Boat Cruise.  On October 1st, an optional guided tour of Amsterdam is offered by the cruise ship.   Some points of interest that you may see are the Flower Market, Dam Square and Rembrandt Square. In the afternoon you may choose to enjoy an optional excursion offered optionally by your cruise company to the villages of Zaanse Schans and Volendam.  Your ship will cruise to Nijmegen through the night.  An extra benefit while on the cruise includes wine, beer, soft drinks and open bar (excluding Champagne and premium drinks) while on board the ship.  The morning of October 2nd, an optional shore excursion to Kroller Muller Museum featuring works by Van Gogh is offered.  On October 3rd, you cruise to Cologne where an afternoon guided city tour* is planned.  Points of interest that you will see include the Cologne Cathedral*.  October 4th, finds you cruising to Rudesheim.  Your cruise ship offers an afternoon shore excursion which includes wine tasting and the Museum of Mechanical Musical Instruments by tourist train.  A guided tour of Heidelberg and its Castle are the features of October 5th.  This evening a Gala Farewell Dinner* on board ship is planned.  On October 6th, you arrive in Strasbourg and depart the ship

Strasbourg and Paris
October 6 – 9, 2020

Upon disembarking on October 6th, you will be met and enjoy a guided city tour* of Strasbourg before you travel to Paris, one of the most beautiful cities in the world!  On October 7th, enjoy a guided panoramic city tour*, where you will see famous landmarks such as the Arc de Triomphe, Eiffel Tower, Champs Elysees and Place de la Concord.  Dedicate the afternoon to exploring the Masonic Museum*.  Ascending the Eiffel Tower* is planned for the evening.  October 8th, is a free day.  Places you may choose to explore are the Louvre (the world's largest art museum), housing such legends as the Venus de Milo, the Winged Victory and the Mona Lisa, Sacre Coeur, or simply enjoying the ambience of the Parisian Boulevards. The following morning, October 9th, you will return to the United States with fond memories, amazing experiences and perhaps a souvenir or two from your European adventure.
IMPORTANT – PLEASE SEE SPECIAL TOUR CONDITIONS BELOW
Please note, the following cruise itinerary is subject to change or alteration, which is determined and operated by Croisi Europe Cruises, and is beyond the control of EA Tours and The Craftsman's Apron Tours.
Boat:  GERARD SCHMITTER
September 30 to October 06, 2020 


SPECIAL TOUR CONDITIONSIf purchased prior to departure, the combined costs for ALL optional excursions offered by the cruise line, as stated in the detailed itinerary above, is $250.00.  You will be given an opportunity to purchase these excursions on your final invoice.  Or, you can purchase the excursions on an individual basis (subject to availability) on board the ship.
SPECIAL TOUR CONDITIONS: **The tour price, if payments are made by cash or check, is $5,120.00; otherwise, if paying by credit card, the standard non-discounted price is $5,220.00. The Land Only prices are $3,985.00 (paid by check) and if paying by credit card (non-discounted) is $4,085.00.   If you wish to use a credit card for your initial deposit, you will be allowed to pay the remaining payments by check and still receive the discounted tour price. Trip price is based on double occupancy and includes round trip airfare from Boston (including airfare option), point-to point transportation between cities while in Europe, 6 night cruise on the Gerard Schmitter.  Cabin level is not guaranteed and will be best available at the time you register. All breakfasts are included, 5 lunches and 6 dinners (all meals that are included are those on the cruise ship.)  Additionally, *Entrance fees and/or transportation marked with an asterisk as well as city tours in Cologne, Strasbourg, and Paris are included in the tour price as well as the Rijksmuseum, excursions to Delft and Rotterdam, Cologne Cathedral, Masonic Museum and Eiffel Tower. The items highlighted in yellow are optional shore excursions which are available for purchase on board your cruise ship and are not included in the tour price. In the unlikely event that EA Tours cancels the tour and is unable to operate a substitute itinerary, the tour cost including the initial deposit is fully refundable. Additional items may be offered optionally, are subject to availability and are not included in the tour price.  A guaranteed single room may be available for a supplemental charge of $1045.00. Included are the estimated applicable governmental international airline ticket taxes, fuel surcharges, security surcharges, and associated fees if choosing the air inclusive package. If applicable, unforeseen tax increases will be billed on a supplemental invoice. A minimum number of paying participants may be required to operate the tour. A $500.00 non-refundable initial deposit is required to reserve your space on this tour. All tour participants must submit an online application. Please go to "Student/Traveler Sign Up" on the home page at www.EAtours.com. Your tour number is 221125. A second payment of $1,000.00 will be due no later than 30 days after your initial payment. Final payments are due no later than seventy (70) days before departure. Updated tour details (hotels, day by day itinerary, flights, etc.) are scheduled to be released approximately four weeks prior to departure. Please note: Additional tour conditions apply and are listed in the Tour Conditions Section on the Online Application. 
PLEASE SUBMIT YOUR ONLINE APPLICATION AND $500.00 DEPOSIT TO WWW.EATOURS.COM BY NOVEMBER 1, 2019
SPACE IS LIMITED ON THIS TOUR