Hi again!
Well we have reached our final post in this series and I'm excited to share with you my picks for Russia and Scotland. If you'd like a recap, I covered China and England, France and Ireland, Italy and Japan, and the Netherlands and Peru in my previous posts. First up Russia!    
9. Russia.
Ah Russia…the largest country in the world with some of the most beautiful and unique treasures to take home. There are so many fantastic things that you may even want to pack an extra bag for the flight home. 🙂 Russian souvenirs make great gifts for friends and family, decorative items in your home, or as items to pass onto your kids as family heirlooms. Either way, Russian souvenirs are items you'll cherish forever. These examples of great Russian culture will decorate your house and bring you back delightful memories of Russia. One of my favorite keepsakes is Matryoshka dolls, also known as Russian nesting or Babushka dolls. These gorgeous hand painted dolls come in traditional styles, such as girls wearing flowered dresses and headscarves, or more imaginative designs featuring everything from pop culture references to Communist leaders and everything in between. So it's up to you as to what pattern you'll choose, but keep in mind that the more intricately detailed and the more dolls nested translates to a higher price.
Lacquer boxes also make great Russian souvenirs that depict scenes from fairytales or historical locations. However, they can be quite expensive in the States, so if you spot a box that is a good deal and of high quality don't hesitate on picking it up for your collection.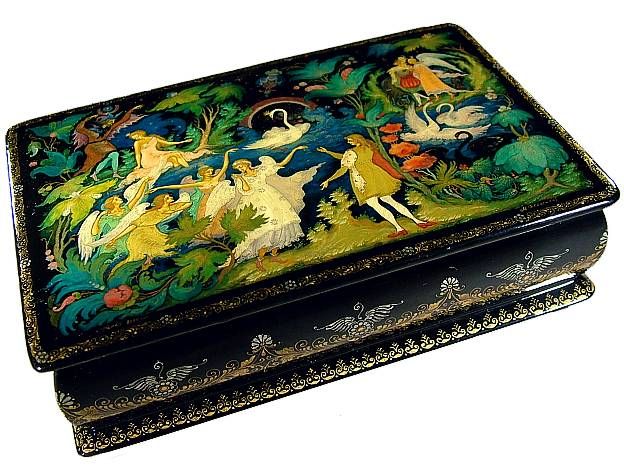 Other fantastic mementos are Communist-Era military memorabilia and the quintessential fur ushanka, or hat. Full military uniforms, hats, and pins can be found in some markets, whereas the fur hats can be found almost anywhere. I'm sure everyone has seen this typical fashion souvenir item on characters in movies to Russian political leaders.
 Decorative or Fabergé eggs are also distinctive of Russian culture. The House of Fabergé is a jewelry firm founded in 1842 in Imperial Russia by Gustav Fabergé. The shop produced jewelry Fabergé eggs for the Russian Tsars. The majority of these jewelry eggs were miniature ones and were popular gifts at Easter. However, the most famous eggs produced by the House were the larger ones made for Alexander III and Nicholas II. The eggs were made of precious metals or hard stones decorated with combinations of enamel and gem stones. Only 42 these eggs survived and can be found in museums and personal collections. The decorative eggs in a Fabergé style represent one of the richest traditions in Russian history making for a perfect keepsake.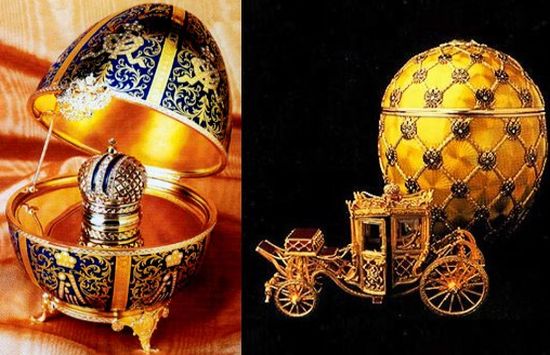 Last but not least Scotland!
10. Scotland.
The ancient land of Scotland has numerous souvenirs to choose from that highlight the highlands and lowlands of this picturesque country. Nothing could be more Scottish though than the tartan. If you love to knit or craft, a few pieces of tartan would make the perfect souvenir! With hundreds of different variations, each representing a different clan, you'll have an endless supply of patterns to choose from that suit your style and personality. If you don't have the crafty touch, but love the idea of tartan, then set aside some time to choose a kilt. There are numerous shops throughout the country that offer a wide selection of the different patterns, and if you don't see something you like some shops are able to custom design one for you! The tartan adds a simple yet elegant and understated Scottish touch to everything.
As I mentioned in the Ireland post, the Celtic theme is also strong in Scotland. Scottish jewelry is connected with traditional marks and symbols that often have something in common with Scottish history.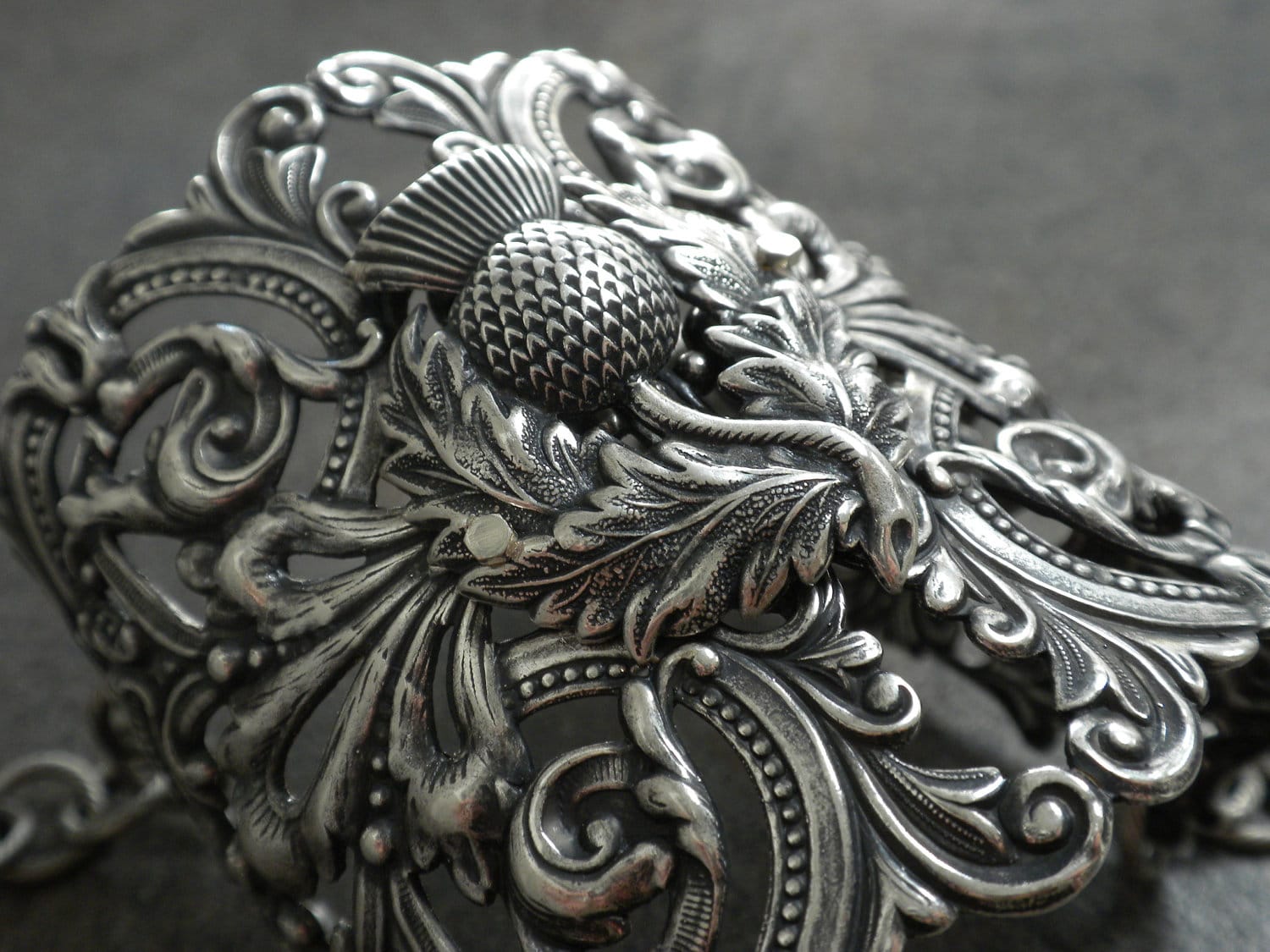 For the foodies, Walker's shortbread is to die for. It literally melts in your mouth and is the perfect afternoon treat. For those of legal drinking age and seeking something decidedly stronger, Scotland offers a wide variety of whiskey. Small distilleries around the country offer more unique options than the larger brands, and make a great gift that can only be found in Scotland. Proud of their traditions and history, the Scottish are eager to share a bit of their heritage with all who visit, therefore the best gifts to bring home from Scotland are the ones connected to their culture.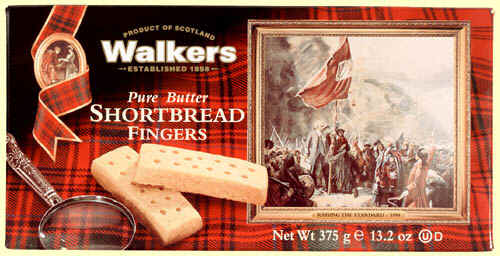 As our ongoing series of the best souvenirs to collect on your educational travels around the world comes to an end, I want to remind you to choose something that truly represents the life and traditions of that nation. Souvenirs have the power to allow someone a glimpse of the country even if they haven't traveled there. As my mom always says, if you see something you like then get it. You never know if you'll come across it again!  Souvenirs from any country reflect the national character and soul of its people and by bringing home a token of that culture is a great way to remember your trip and cherish the memories that came along with it.
With that being said, I would love to hear what are the best souvenirs you've picked up on your educational travels or been given? If you have a story about a particular souvenir I would be keen on hearing them down in the comments.
Have a fabulous weekend,
Kate