I hope everyone had a great day and welcome back to part 3 of our series. Part 1 can be found here and part 2 here.
5. Italy.
Ah so you have travelled to Italy, enjoyed la dolce vita, and are now wondering what you can bring home as the perfect keepsake. Let me tell you that you can never go wrong with anything you buy from this magnificent country. For student travelers and educators, shopping in Italy is a real pleasure. Whether you are shopping in a quiet village or hitting the streets of Florence, there are some exceptional souvenirs that will keep your educational trip to Italy alive for years to come. The attention to detail and quality are of high standards making Italy the premier shopping place for fashion, food, and art. Italy is well known for superb fashion, Milan is one of the fashion capitols of the world, but one does not have to break the bank in search of high end designer clothes. If in Florence, I advise checking out the many leather shops. Here you will find an assortment of leather goods ranging from jackets and wallets to purses and belts. I would opt for a nice pair of leather gloves because they are relatively cheap and easy to carry home.
There are also many food souvenirs that can be brought home, but make sure it first complies with customs! With that in mind, olive oil and balsamic vinegar are must buys! Olive oil is in almost every Italian dish so why would you not bring this home?! As for balsamic vinegar, it is expensive but trust me a little will go a long way and is totally worth the splurge. Balsamic vinegar is also absolutely amazing on ice cream…don't judge until you have tried this delicacy.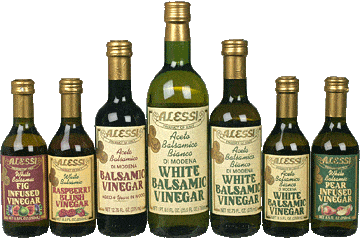 Again, for those of the legal drinking age wine is also great to bring home. The climate is different in the various regions of Italy allowing a variety of grapes to be used which then produce flavors distinct to that region.
If your educational journeys take you north to Venice, take a trip to the island of Murano where the famed glass is produced. Here you will find gorgeous pieces of jewelry, figurines, and other wonderful works 0f art.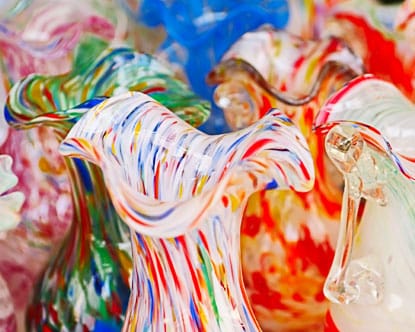 Lastly, another preferred souvenir of mine to buy in Venice are the traditional masks. There are numerous shops around the city that carry these handmade masks that are simply stunning. Whos's ready for a masquerade ball?!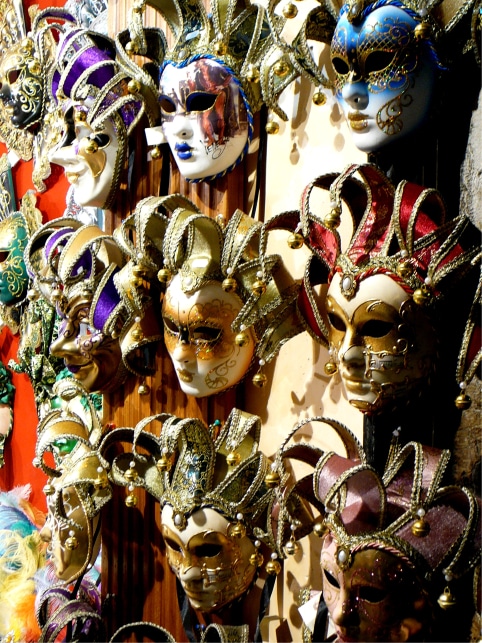 6. Japan.
Japan offers so many options for omiyage (souvenirs) that it can sometimes be overwhelming to figure out what to bring home. The following are souvenirs that truly represent the culture of Japan. Maneki neko are one of the most well-known good luck charms in all of Japan. These summoning cats can be found in shops, restaurants, and even banks. The cats are thought to invite good fortune in business and prosperity. They come in a variety of shapes and sizes and are also used as house ornaments. While the Maneki neko can be found in almost every tourist shop, there's nothing quite like buying the "real thing" from its place of origin; the Gotokuji Temple.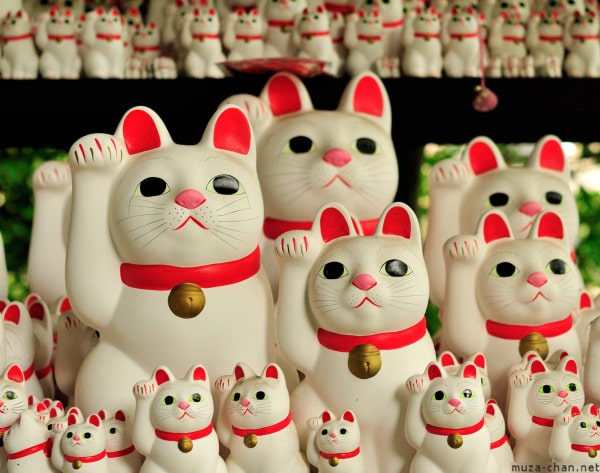 Another souvenir that is quite popular, are the traditional Japanese umbrellas called wagasa. This time-honored item is made out of bamboo and paper, and not only protects from the rain but is also very important in tea ceremonies and the theatre. It looks like this classic symbol of Japan will never go out of style.
One souvenir that I find quite fascinating is that of the Daruma dolls. The dolls represent Bodhidharma, the founder of Zen Buddhism, and are round and almost always red. The dolls represent good luck, prosperity, and the power to accomplish goals. What I love about this unique gift is that the eyes are missing. Only when the owner is making the wish does the first eye get drawn on, and when that wish has been fulfilled does the owner draw the second eye. That way each doll is one-of-a-kind.
Paper lanterns are another classic symbol and popular image of Japan. The lanterns are made out of washi (traditional Japanese paper) which is then glued onto a bamboo frame. This form of illumination is widespread throughout Japan being found in parks, restaurants, homes, and hotels.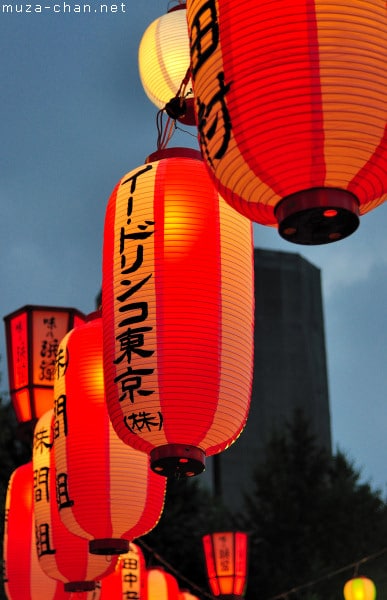 Kokeshi are another beloved Japanese doll. They were originally created in Northern Japan and made out of several different types of wood. Consisting of a long skinny body with a round head and no arms or legs these distinctive dolls are not only toys but a work of art.
Look out for my next post in this series on the Netherlands and Peru in the coming days. Until then, tell me in the comments what are the best and worst souvenirs that you've picked up or been given by a fellow family member or friend.
-Kate