Hello educational travelers!
Here on The Tour Director, we can't get enough of that Irish spirit after celebrating St. Patrick's Day yesterday with a wonderfully delicious and super easy to make Irish Soda Bread recipe. If you're interested in making it yourself, you can find the recipe that my Mom and I crafted here.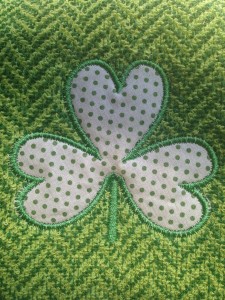 We thought it would be fun to continue the celebration of Irish food today with a look at how tea came to be in Ireland. With its stunning landscapes, fascinating history, and friendly residents, it was only a matter of time before student tours to Ireland jumped in growth. While on your educational tour, it's sometimes a welcome relief to just sit down and enjoy a freshly brewed pot of tea while reminiscing on all the marvelous sites you and your students have visited.
My mom has written a lovely little article on the history of tea, so fill your cuppa, slice some Irish Soda Bread, and enjoy!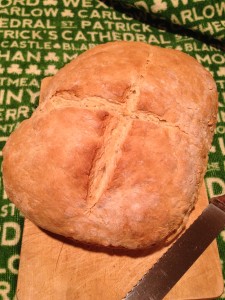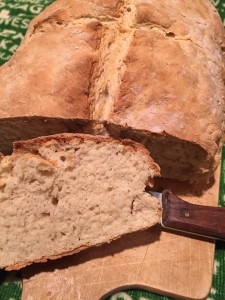 Taking tea in Ireland is a long standing tradition that first started on the Emerald Isle by way of the English. Tea was initially introduced to Europeans by the Portuguese during the 1600's when it was coming from China. As more and more tea was being imported, green tea started to become popular during the 1700's. However, due to the high cost of the precious tea leaves it was only reserved the wealthiest of Irish for a number of years. During the mid-1840's, it was becoming customary to take high tea in the drawing rooms of the United Kingdom, it's colonies (Ireland), and the rest of Europe through a great ceremony. Once black tea became all the rage in the courts of Europe, it became a great part of the culture to have high tea in the afternoon and is a tradition that continues to this day.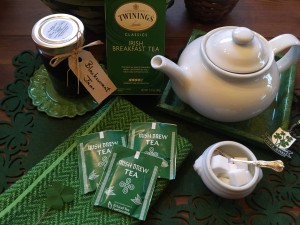 Partaking in high tea in Ireland is still looked at as a great ceremony. From a wide array of tea pots, cups and saucers, cake stands, bread and butter plates, sugar tongs, and delicate cream pitchers, all the way down to the beautiful sandwiches and tiny pastries, each are all part of the high tea experience. While on your educational tour, find some time to enjoy this Irish tradition.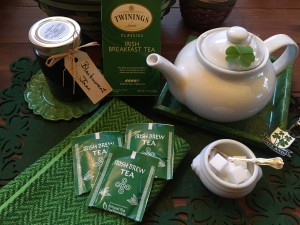 It's so easy to enjoy tea in Ireland today because it can be enjoyed anywhere and everywhere! On your student tour, you will see the Irish drinking tea at the rest stop on the highway, in the many tea rooms and cafes throughout the towns, and even standing at a counter at the train station bistro. The weather in Ireland also plays into enjoying a cup of tea as it's a good way to warm up. A complete Irish tea set and one of the many different kinds of tea make great souvenirs to bring home so you can share in the tradition with your family and friends. Irish Breakfast tea is always a favorite and a great one to try that is served in establishments all day long.
A great cup of Irish tea is always a nice pick me up that will remind you of your educational student tour with EA Tours long after you return home.
Until next time,
Rebecca.