Lá Shona Fhéile Pádraig or Happy St. Patrick's Day educational travelers!
Student tours to Ireland are popular with groups seeking educational tours due to the country's rich history and friendliness of its citizens. Even if you're not in Ireland though on St. Patty's Day it's still a day where we're all Irish!
March 17th, or St. Patrick's Day, comes but once a year. However, on that day friends, family, and strangers gather together to celebrate all that is Irish and the life and work of the Emerald Isle's patron saint, St. Patrick. Historically, this day has been a religious holiday in Ireland, but since the 18th and 19th centuries has flourished and is celebrated world-wide.
From parades, food and Irish dancing to Irish folk music and a good pint of Guinness, St. Patrick's Day is a chance to share the history and rich culture of Ireland with the world! Being Irish myself, it's tradition to bake a good Irish Soda Bread and that's what I along with my Mom would like to share with y'all today.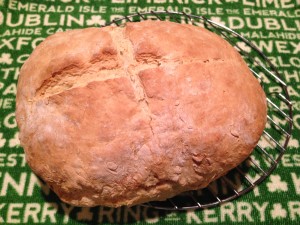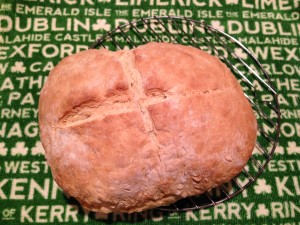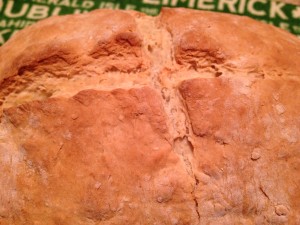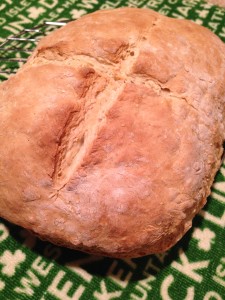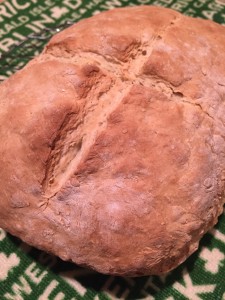 This Irish Soda/Buttermilk Bread is hearty bread that uses the buttermilk as its leavening agent. Whether it's white or brown, Irish Soda Bread is a staple all throughout Ireland and has been for many years. According to Irish folklore, one must cut a cross into the top of the bread with a sharp knife to let the fairies out and ward off evil spirits. Doing so, also allows the bread to rise. It's a very simple bread that is easy to make and delicious to enjoy warm. The recipe we created follows below.
Ingredients                                                                                                                                        
4 cups all-purpose flour.
1 teaspoon baking soda.
1 teaspoon salt.
½ teaspoon cream of tartar.
1 ¾ cups of buttermilk.
You can also add raisins, currents, or caraway seeds to the bread dough.
For a bread with a shiny top, brush with a mix of 1 egg yolk and 1 tablespoon cream.
Directions
To make 1 8" round loaf or 2 small loaves:
Bake at 425º- 435º on an oiled or non-stick foil cookie sheet.
Combine flour, baking soda, salt, and cream of tartar in a bowl making sure to sift it together.
In the center of the flour mixture, make a well and pour in the majority of the buttermilk.
Using your hands mix well until the dough just makes a ball.
Turn the dough out onto a lightly floured surface and knead lightly.
Make 1 or 2 balls depending on the number of loaves you wish to make.
Place on your prepared baking sheet.
Cut the top with a sharp knife to form a cross.
Bake for 25-30 minutes until the top is a golden brown. Tap on the bottom and listen for a hollow sound.
Remove from sheet and let the bread cool on a wire rack.
Bain sult as!
That's it! How easy is that?!
The bread is best when eaten warm and on the same day with some good Irish butter.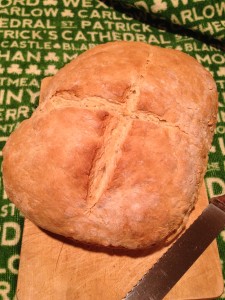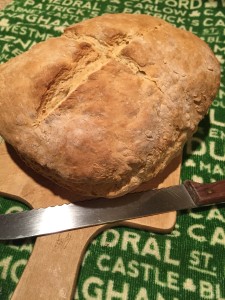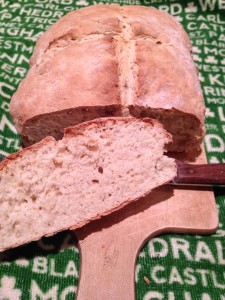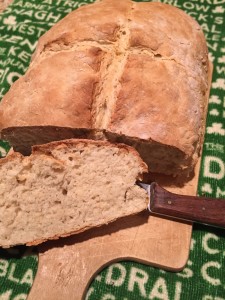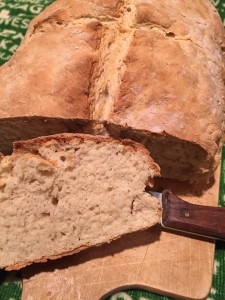 I hope you enjoy this recipe that my Mom and I had fun cooking up. It's so delicious and crunchy making it perfect for an afternoon snack with an Irish tea. Which we'll be talking about in my next blog post!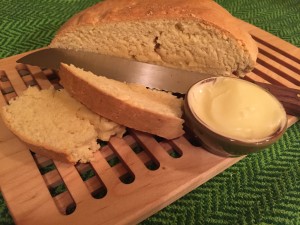 Until then, we leave you with a wonderful Irish blessing to celebrate St. Patrick's Day,
Kate and Rebecca.
May the Irish hills caress you;
May her lakes and rivers bless you;
May the luck of the Irish enfold you;
May the blessings of St. Patrick behold you.