Happy First Day of Spring educational travelers!
On top of that it's also Friday! Best day ever am I right?!
Today on The Tour Director, I'd like to share a special museum that students and teachers can visit on their educational tour to Portugal.
Located in Lisbon, the National Azulejo Museum is dedicated solely to the art of azulejo.
What is azulejo you may ask?
Well it's a type of Spanish and Portuguese painted tin-glazed ceramic tilework. Serving as a major component of Portuguese architecture, azulejo is used for the walls, floors, and ceilings. The museum has pieces ranging from the second half of the 15th century all the way up to present day. The pictures on the tiles depict Portugal's rich history and culture.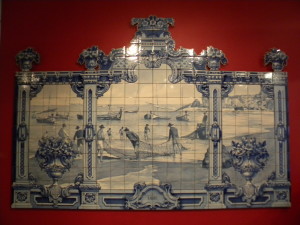 I hope you'll join me on Monday where I'll discuss in greater detail the history of the museum and the benefit of adding it to your student tour itinerary.
Until then, enjoy the weekend,
Kate.