Greetings educational travelers!
Please excuse the lack of educational travel blog posts these past few weeks. I've been out of the office visiting my brother in sunny California.
However, things are about to change.
As the dog days of summer begin to wind down, things here at The Tour Director will be heating up with lots of new and exciting reads all focused around student travel.
With that being said, welcome back travelers! To get started, I'm kicking things off with a fun little glimpse into one of the exhibitions currently running at the FIDM Museum.
FIDM, or the Fashion Institute for Design and Merchandising, is one of the premier fashion schools in the nation. Located in downtown Los Angeles, the FIDM Museum and Galleries strive "to be the global resource for the study of fashion – past, present, and future." One of the current exhibitions is the "Art of Television Costume Design." With hundreds of various genres of shows on TV nowadays, the world of costume design has grown exponentially.  From fantasy to period and comedy to drama, the world of design is an endless open book to these extremely gifted designers.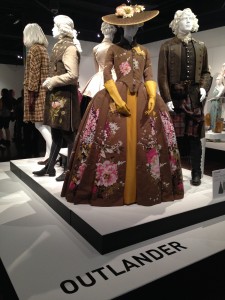 Through October 15, students and teachers who visit the "Art of Television Costume Design" will have the opportunity to view a plethora of iconic looks from from the 2015 and 2016 seasons. I hope you'll join me on a coming Monday where I share in greater detail how amazing this museum is for student tour groups.
Until then…
Have a great weekend,
Kate.