EA Tours Blogs - 2014 and Prior
Posted on by Marla Cioni
The end of the week is finally here signaling another educational travel photo!
Situated on the banks of the River Seine and in the heart of Paris, lies the Conciergerie. Having served as both a royal palace and a prison, the Conciergerie is the oldest remaining part of the Palais de la Cité. The Conciergerie played a dark role during the French Revolution and Reign of Terror as it saw both Marie-Antoinette and Robespierre pass through its halls. In 1914, it was listed as a historical monument, and it remains a popular tourist attraction.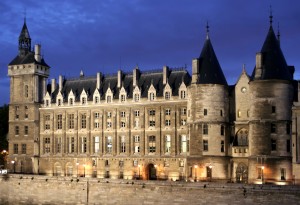 I hope you'll join me on Monday as I peel back the layers of history surrounding this infamous site and why you should visit it on your next EA educational tour.
-Kate.