Lying to the West of Paris is the great Chateau de Malmaison. Purchased on April 21, 1799, by Josephine, the 17th century mansion served as Napoleon and Josephine's country estate and was the backdrop for several important events. Following Napoleon's return from Egypt, he approved the acquisition and immediately hired architects Percier and Fontaine to oversee the renovation. It was here that Bonaparte led France as First Consul. During the Empire, Josephine continued renovating the country residence, especially her beloved park.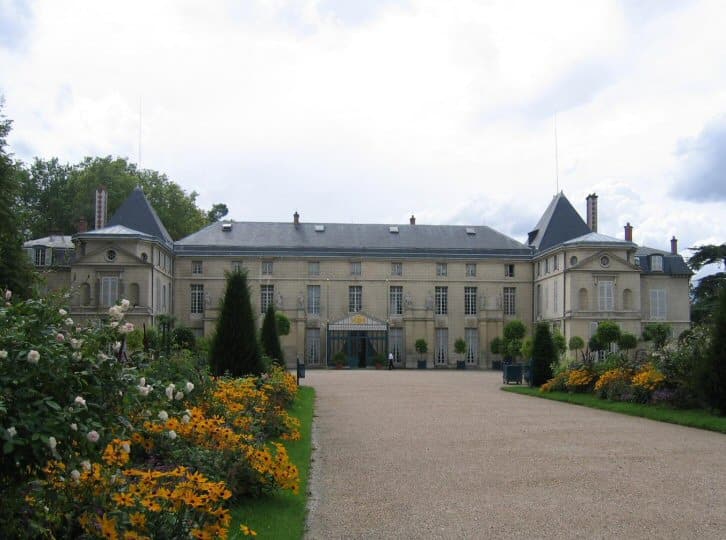 Upon her divorce in December 1809, Josephine permanently moved to Malmaison. Architect L.M. Berthault was hired to redecorate the private apartments, but his work was never completed as a result of the Empress' death on May 29, 1814. Prince Eugene de Beauharnais, Josephine's son from her first marriage, acquired the property of Malmaison after her death. The property was owned by several people until philanthropist Daniel Iffla purchased Malmaison.
Known as Osiris, he renovated the Chateau before handing it over to the state. The residence was transformed into a museum and opened to the public in 1906. During the time of the Consulate, Malmaison served as the idyllic spot for Bonaparte. It provided him the opportunity to escape the Tuileries, disliked by Josephine, and instead relax with the young members of the aristocracy. Having had the privilege to visit Malmaison recently, I can say that the house and gardens are simply amazing! A visit to the Chateau on a student tour would be well worth the time.
The rooms on the ground floor have retained the authenticity of the time through their decoration and furnishings, and invite visitors to relive the splendor of Malmaison. Also, on the ground floor are Napoleon's council office and library which serve as a reminder of who he was. In turn, they evoke his true spirit and political aspirations. The first floor contains the Emperor's apartments, collections dedicated to Napoleon and Josephine, and the Empress' private apartments. The grounds of Malmaison cover six hectares and reflect Josephine's passions. With statues, small monuments, rivers, spectacular rose garden, and a cedar tree known as the Marengo, that she and Napoleon planted in 1800, still stand today.
The Chateau de Malmaison serves as the perfect environment for learning about one of France's most important and influential characters. When traveling with EA Tours you have the opportunity to custom-design your trip and see the places you want to see! A visit to Malmaison on an educational tour is ideal for students studying French history or history in general. I encourage all students and teachers to take the short journey outside of Paris and discover a whole new place they might not have known about! Trust me you won't regret it. 🙂
Safe travels,
Kate