Recruiting students is the most important and critical aspect when it comes to planning an educational tour. Without students, a trip wouldn't get very far! Many group leaders will recruit students through the classes they teach. They will build relationships with their students by sharing their own passions. From there a family-like atmosphere will build within those classroom walls, and students won't be afraid, but instead eager and willing, to experience the world with a trusted leader. Success speaks for itself, and when students hear of all the good times fellow classmates have had they will want to experience those good times as well. Successful student tours breed interest, attention, and a higher participation on future tours.
Teachers must not only recruit students but the parents as well. Getting the parents on board is the other half of the battle. The ideal way to do that is to hold an informational meeting for the parents. First impressions are everything because you don't get a second chance. A successful meeting builds the foundation for a fantastic trip! Parents who allow their children to travel on an educational tour trust and respect you, so let them leave with a favorable opinion of you and what you have to offer.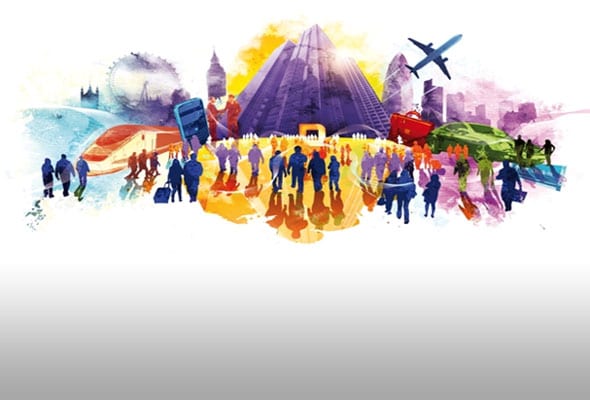 Below are the most important tips I have to offer so you gain the respect, support, and trust of the parents.
1. Be prepared.
Let parents know of the meeting well in advance. That way, they can schedule other activities around the meeting so they don't interfere. Have outlines ready covering the topics that will be discussed. This will show the parents you are detail-oriented and organized. Pass them out before the meeting so that they can look over it and see if they have any questions. If there are parents who are unable to attend, talk with them about scheduling an individual meeting. A successful group leader shows flexibility.
 2. Be knowledgeable.
Keep a professional attitude, and allow them to feel comfortable about the possibility of their child traveling with you. Explain what is involved and be thorough! Provide them with all the information they need to make an informed decision. Allowing their child to travel with you is huge. Do your homework, present clearly, and have fun doing so!
3. Be honest.
Parents want someone who is trustworthy and dependable when their child is going overseas. If you don't know the answers to a question say so, but follow up when you have the answer. As you lead more student tours, you will begin to feel more comfortable in front of your toughest critics.
4. Share your passion!
Allow your love for travel to shine through! Make your presentation exciting. Share photos, videos, inspirational quotes, invite someone to speak, or tell them how you got hooked on the travel bug. By showing them how much you love what you do and how excited you are will leave them wanting to come on the trip as well. Let them see firsthand that you can't wait to share this educational journey with a bunch of great people. They'll be glad you did!
5. Sell the experience, along with the trip.
The trip is just a tiny part of the overall experience. During your meeting, share with the parents the short and long term benefits of educational travel. How will they grow not only as students but citizens of the world? What will they learn? Where will they travel? What will they see? Who will they meet? Explain to them that an educational student tour is an investment that will benefit them for years to come.
If you follow the above steps there should be no reason why your informational meeting doesn't run smoothly. Parents will see what they should expect from you as a group leader on tour.  If they like what they see, you are more likely to gain their approval. Above all, relax and have fun!
Best of luck,
Kate