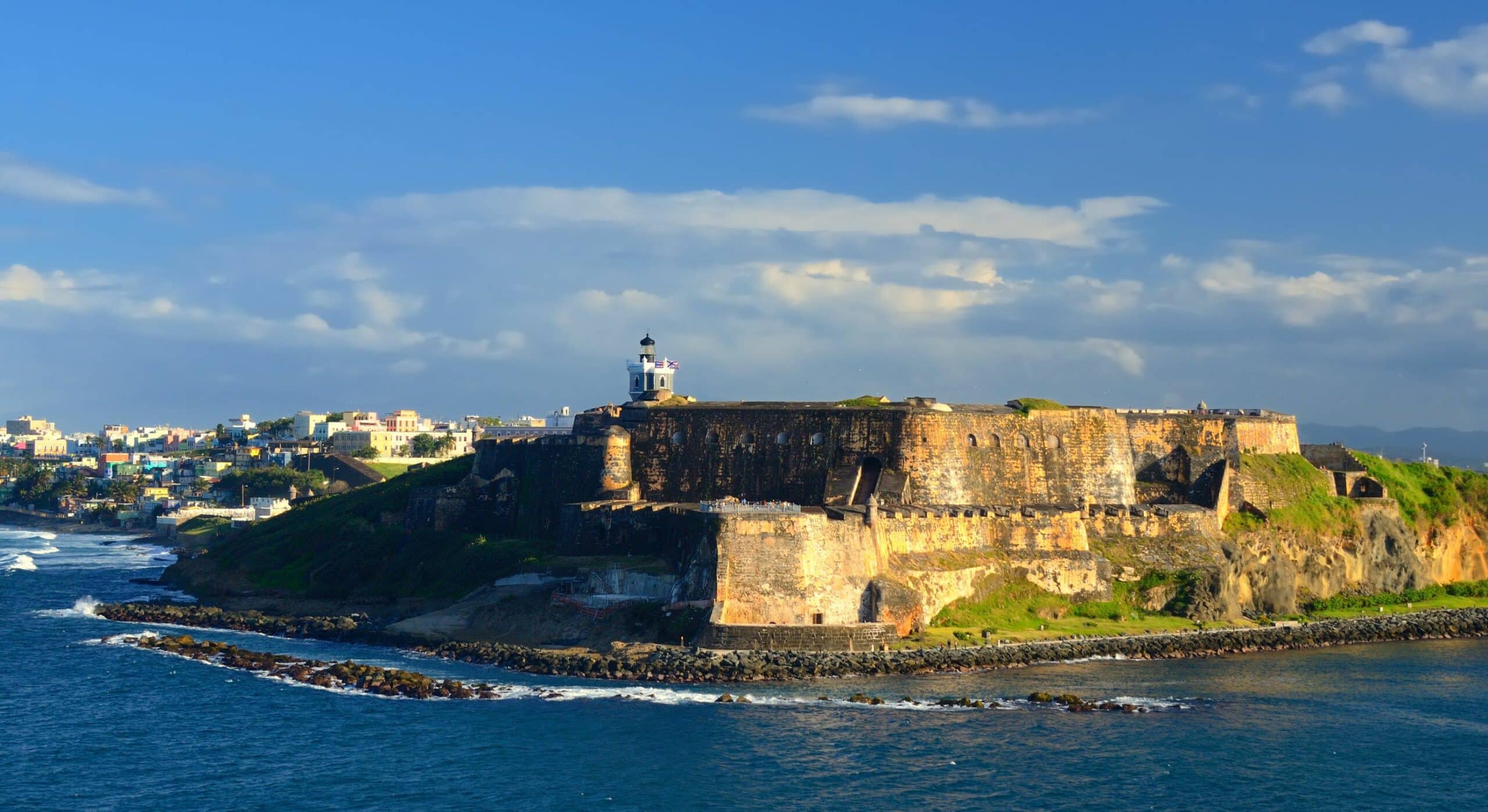 Discover Puerto Rico!
Sun…Sand…Warmth… Throw in a diverse history, friendly people, outstanding cuisine, and breathtaking natural sites and what do you have?
The great island nation of Puerto Rico!
Home to so many things that make it wonderful and unique, this "Island of Enchantment" will surely have you falling under its spell from the first moment you set foot on its soil. While international travel may be on pause right now, Puerto Rico has the feel and allure of being an international destination, but in reality it's our close neighbor. Because of its international flair and vibrant Latin culture, Puerto Rico is perfect for an educational student tour and, you don't even need a passport. From the streets of old world San Juan to the rainforests of El Yunque, Puerto Rico serves up many educational opportunities for both students and their teachers.
Flying into the capital city of San Juan, Puerto Rico's largest city, is most likely where your student tour will begin. Here you'll discover old world charm rubbing shoulders with a modern and vibrant Caribbean culture. Some 500 years ago though, the city looked very different. It was a mighty and fortified city fending off attackers, but flash forward to today and San Juan welcomes people of all ages to come and experience their rich history and culture. An EA student tour will allow you to tuck into the local cuisine, patrol a centuries old fort, enjoy some free time on one of the world's most beautiful shorelines, and so much more! The cobblestone streets lead the way to some of the best architecture, museums, and colorful buildings. All throughout the city you'll find lively restaurants, unique shops, and Instagram worthy photo spots. Don't forget to leave time to see El Morro, Castillo San Cristobal, Cartel de Ballaja, and La Fortaleza, among other sites.  After you feel you have a good grasp on San Juan, it's time to venture into the rainforest!
El Yunque has the distinct honor of being the ONLY U.S. tropical rainforest in the U.S. National Forest Service. So there's no doubt it's the country's most beloved natural treasure. Spanning 28,000 acres of protected land, El Yunque is sure to be a highlight for any student tour. Here, you'll see firsthand the amazing flora and fauna that call this place home. With over 300 species of plants and just as many animals, students and teachers are provided with an extraordinary learning opportunity. Be on the lookout for the native coqui frog!  From hiking to zip lining to viewing towering waterfalls, El Yunque is truly one of the most dazzling places to visit. There is something for everyone!  If you still feel the pull of nature, then you'll definitely want to experience Puerto Mosquito!
I know the name may make you a little hesitant, but you have to trust me as this is definitely a place you don't want to exclude. Offering a great learning excursion, Puerto Mosquito is a bay that's home to the world's brightest recorded bioluminescence. But wait…there's more. There are only 5 in the world and Puerto Rico is home to 3 of them! How amazing is that?! Now you may be wondering what exactly is a bioluminescent bay? Well, in the water there are microscopic, single celled small organisms called dinoflagellates.  When activated by movement, these little guys are the reason the water produces a blue light and in turn an incredible natural phenomenon.
Student tours to Puerto Rico also have the chance to visit the Afro-Caribbean coastal neighborhood of Pinones where you'll find both delicious and authentic street food. The neighborhood of Santurce is home to a big art scene. With the Museo de Arte de Puerto Rico and the Museo de Arte Contemporaneo surrounded by other art galleries and local shops, Santurce is popular with local artists and has a fun funky vibe. There are also the islands of Vieques and Culebra waiting to be explored. With some of the most stunning beaches and cute towns, it's definitely the part of your student tour to Puerto Rico where you can relax and reminisce on the memories you've made so far.
Puerto Rico is often referred to as the heart and soul of the Caribbean, and with no shortage of one-of-a-kind experiences, it's easy to see why. Regardless of whether your educational student tour's focus is historical or environmental, there's no doubt you'll have the trip of a lifetime! I can assure you that while this island may be small in size, it sure does know how to pack on the rich history, culture, immaculate beaches, outstanding food, and warm nature all under one sun-kissed paradise. I invite you to come and experience it all with us, EA Tours, where we'll make it a journey you'll not soon forget.
Are you ready? Then vamos!