One of the most exciting things about traveling the world is being able to taste the different cuisines. When educational travel groups touch down in France, they often can't wait to sample that iconic French food.
Seeing as French cuisine is renowned for being one of the finest in the world, there are no shortages of things to sample. The cuisine is extremely diverse, and has not only influenced the numerous regions of France but also cultures around the world. French cuisine simply adds to the attractiveness of France!
An educational student tour is the perfect time to sample new dishes or sweet treats and perhaps cross something off your bucket list! Below, I have compiled a list, along with a bit of background, of the top traditional foods first time visitors should try when visiting France. I hope this will guide you to making top foodie choices during your stay.
Baguette
A baguette is quite simply a long, thin loaf of French bread. Commonly made from basic lean dough, it's distinguishable by its length and crisp crust. Often served with your meal, baguettes are truly wonderful. You can't go wrong with a baguette! It's also possible to see people walking the streets of Paris munching on a fresh baguette while they go about their day.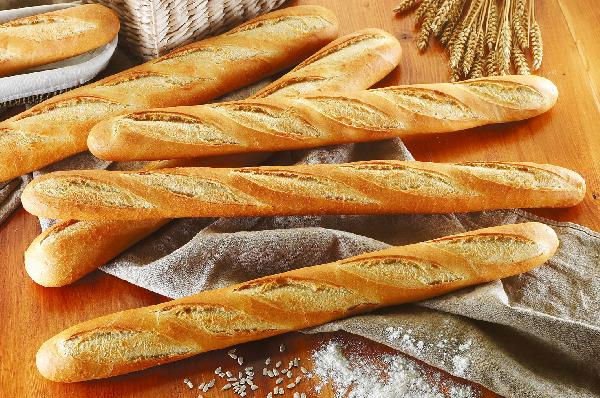 Escargot
Escargot is the French word for snail. While you may be hesitant to try this local delicacy, don't pass it up if you get the opportunity because they are quite delicious! Escargot is a dish of cooked land snails, usually served as an appetizer in France. They are cooked in garlic butter and placed back into their shells for serving. Additional ingredients may be added, such as garlic, thyme, parsley, and/or pine nuts. Special tongs and fork will be provided, and are served on indented metal trays that hold six or twelve snails.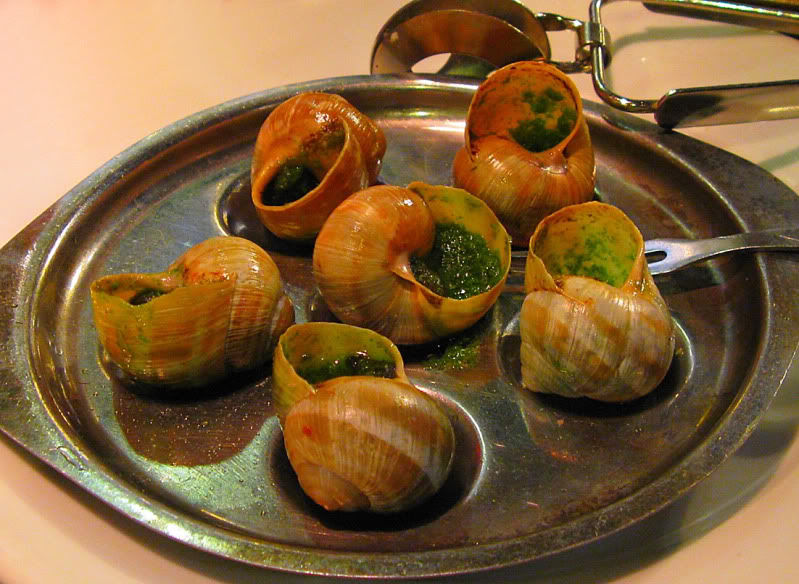 French Onion Soup
French onion soup, Soupe à l'oignon, is an onion soup based on beef broth or beef stock that is traditionally served with a thick layer of melted cheese and caramelized onions.  Although ancient in origin, the French version of the soup originated in the 18th century. This dish underwent a resurgence of popularity in the 1960s due to a greater interest in French cuisine. French onion soup is one of those dishes that you want to have every day in France. It's so amazingly delicious and easy to make which makes it even better!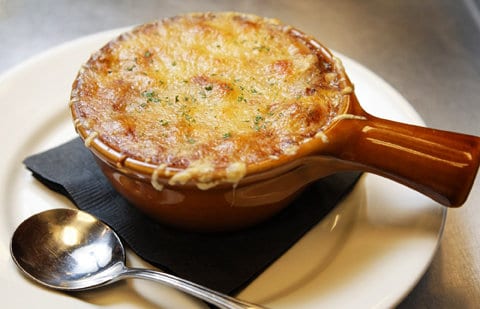 Steak Frites
Steak frites, meaning steak and fries, is a very common and popular dish served in the Brasseries of France. The rump steak was commonly used for this dish, but nowadays the steak is an Entrecote or more widely known as a Rib Eye. The steak is pan-fried in a pan reduction sauce, although Hollandaise or Béarnaise sauces are not uncommon, and served with French fries. This simple dish is quite tasty and well worth a try on your student tour.
French Cheese
In 1962, French President Charles de Gaulle was famously quoted as saying "How can you govern a country which has two hundred and forty-six varieties of cheese?" There are so many different varieties of cheese that it can be hard to choose a favorite. My advice would be to head to a deli and sample of few.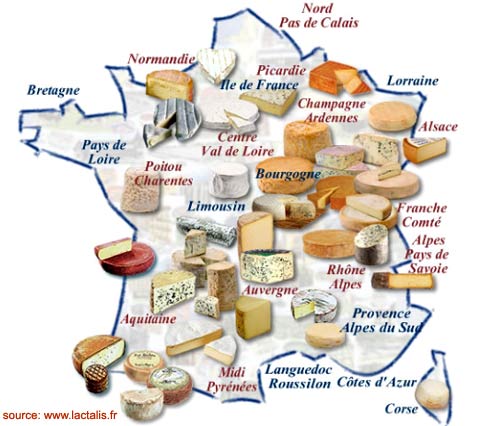 Crepes
Ah…the wonder that is a crepe. I can already taste them. A crepe is a type of very thin pancake, usually made from wheat or buckwheat flour. While crepes are often associated with Brittany, a region in the northwest of France, their consumption is widespread. Served with a variety of fillings, from the most simple with only sugar to Nutella and strawberries to elaborate savory ones, crepes are a treat that everyone can enjoy.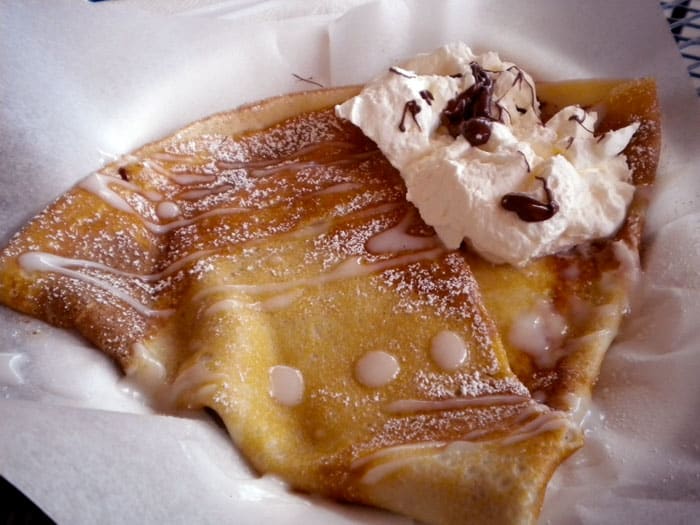 Macarons
A macaron is a sweet meringue based confection made with almonds, powdered sugar, egg whites, granulated sugar, and vanilla extract. The macaron is commonly filled with ganache, buttercream or jam filling sandwiched between two biscuits. The confection is mildly moist and melts in your mouth. The great thing about macarons is that they can be found in a wide variety of flavors. Ranging from the traditional (raspberry, chocolate, etc.) to the not so traditional (rose and orange blossom). In Paris, Ladurée has been known for its macaroons for over 150 years, thousands of which are sold every day. A line outside the door is not uncommon so visit early if you're interested in trying this famed confection! To this day, they are still one of the best known makers of macarons in the world.
Bon appetite,
Kate