The Grand Master's Tour Scotland
The Grand Master's Tour Scotland
Edinburgh and Western Scotland        September 24 – October 4,2021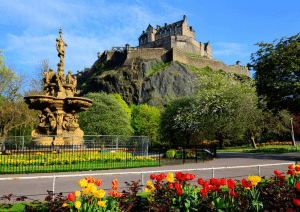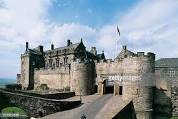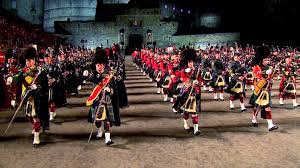 YOUR ITINERARY

$4,395.00 From JFK *       September 24- October 4, 2021                     Tour Code: 222127
On September 24th, you will depart New York's JFK Airport  to begin your Scottish  adventure traveling through iconic, historic, and stunningly beautiful natural landscapes!  Fantastic excursions, cultural encounters, preserved historical sites, delicious food and wonderful shopping make this trip exciting and rewarding.  Bring these memories home with you as the tour concludes on October 4th.

SPACE ON YOUR TOUR IS LIMITED, SO DON'T DELAY! PLEASE SUBMIT YOUR APPLICATION AND $100 DEPOSIT BY FEBRUARY 1, 2021 TO INSURE YOUR SPACE ON THIS TOUR!
EDINBURGH
September 25th – 28th, 2021
On September 25th, you will arrive in Edinburgh and begin your Scotland adventure.  Edinburgh, the capitol of Scotland, has a violent and romantic history. This city ranges from medieval Old Town to Georgian New Town, giving the city a unique architectural character.  You will begin your visit with a guided city tour* of Edinburgh as you travel to your hotel. Some points of interest you will see are the Royal Mile, Arthur's Seat and inside visit to Edinburgh Castle*.  Visits to Cannongate-Kilwinning Lodge* and The Grand Lodge of Scotland* are your focus on September 26th.   Visits to Melrose Abbey*, lunch at The Original Roslyn Inn*, Roslyn Lodge* and Roslyn Chapel* are all planned for September 27th.  The Rosslyn Chapel, built by Sir William St. Clair, was to be the world's High Temple of Masonry. Members of the St. Clair family have been Grand Master Masons since Sir Williams time.  Tours of Bannockburn Battlefield* and Sterling Castle* are scheduled as you travel to your Inveraray hotel on September 28th.
INVERARAY AREA
September 28th – 30th, 2021
You arrive at your Inveraray hotel in the late afternoon of September 28th after a full day of touring.  On September 29th, you visit Kilmartin Museum*, Church* and Graveyard* a fascinating area in Scotland that holds 800 historic monuments, many of which appear to be the grave sites of Knights Templar who found refuge following their persecution. The afternoon includes an enjoyable visit to Oban Distillery*.  Plans for September 30th include a visit to Inveraray Castle* and boat trip on Loch Lomond* before you arrive at the Bothwell Hotel.
BOTHWELL AND UDDINGSTONS AREA
September 30th   –  October 2nd, 2021
Following your overnight in Bothwell, Tunnock's Bakery will be your first stop on October 1st, where you may wish to try one of their famous Caramel Wafers or teacakes.  You then continue to David Livingston Center, Bothwell Church and Castle* and tentative plans are being made for a social at St. Bryde Lodge*.  Mother Kilwinning* and Castle Barr Lodge* are your planned stops on October 2nd  before you arrive at your Ayr hotel.
AYR
October 2nd  –  4th, 2021
Touring in Ayr on October 3rd will include Robert Burns Museum, Old Kirk* and Brig-O-Doon Bridge.  In the evening you will enjoy a wonderful Gala farewell dinner* before returning to your hotel.  On October 4th, you will transfer to Edinburgh Airport where you board your flight home.
IMPORTANT – PLEASE SEE SPECIAL TOUR CONDITIONS BELOW
SPECIAL TOUR CONDITIONS
SPECIAL TOUR CONDITIONS: **The estimated tour price, if payments are made by cash or check, is $4395.00; otherwise, if paying by credit card, the estimated standard non-discounted price is $4495.00.  If you wish to use a credit card for your initial deposit, you will be allowed to pay the remaining payments by check and still receive the discounted tour price. Trip price is based on double/twin occupancy and includes round trip airfare from JFK Airport / Ny. Ny., point-to-point transportation between cities while in Scotland, all breakfasts, 1 lunch and 4 dinners including a special Gala Farewell Dinner in Ayr.  Additionally, *Entrance fees and/or transportation marked with an asterisk as well as a city tour in Edinburgh are included in the tour price (Edinburgh Castle, Melrose Abbey, Roslyn Chapel, Bannockburn Battlefield, Stirling Castle, Kilmartin Museum, Oban Distillery, Loch Lomand Cruise, David Livingston Museum, Bothwell Castle, Mother Kilwinning, Robert Burns Museum and Auld Kirk as well as all mentioned Lodge visits pending availability). In the unlikely event that EA Tours cancels the tour and is unable to operate a substitute itinerary, the tour cost including the initial deposit is fully refundable. Additional items may be offered optionally, are subject to availability and are not included in the tour price.  A guaranteed single room may be available for a supplemental charge of $725.00. A minimum number of paying participants may be required to operate the tour.
A $100.00 non-refundable initial deposit is required to reserve your space on this tour.  All tour participants must submit an online application.  Your initial $100.00 deposit is requested to be paid no later than February 1, 2021.  Please go to "Student/Traveler Sign Up" on the home page at www.EAtours.com.  Your tour number is 222127.
A second payment of $750.00, will be due no later than April 1, 2021.  Final payments are due no later than seventy (70) days before departure.
From the date of the initial $100. nonrefundable deposit being received, up to and including March 15, 2021, a complete refund, minus the $100. nonrefundable deposit will be issued. For any cancellation received from March 16, 2021, up to and including July 1, 2021, a complete refund, minus a 40% cancellation penalty of the tour cost, will be issued.   For any cancellation received from July 2, 2021, up to and including August 15, 2021, a complete refund, minus a 75% cancellation penalty of the tour cost, will be issued.   For any cancellation received from August 16, 2021, up to and including June September 24, 2021, the cancellation penalty is 100% of the tour price. In the unlikely event that EA Tours (only) cancels the tour, the tour cost minus the initial $100. non-refundable application fee is refundable.
Updated tour details (hotels, day by day itinerary, etc.) are scheduled to be released approximately four weeks prior to departure.  Please note:  The cancellation / refund terms as listed above supersede those listed on the Application and Participation Agreement at eatours.com  Additional tour conditions apply and are listed in the Tour Conditions Section on the Online Application.
 PLEASE SUBMIT YOUR ONLINE APPLICATION AND $100.00 DEPOSIT TO WWW.EATOURS.COM BY FEBRUARY 1, 2021, TO GUARANTEE YOUR RESERVATION.