The Grand Master's tour
The Grand Master's Tour
Grand Encampment of Knights Templar, U.S.A.
 London and Scotland     
YOUR ITINERARY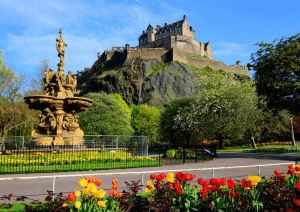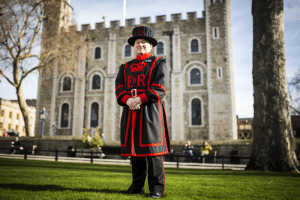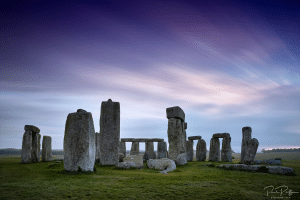 $3,150.00 Land Only Tour*
October 11 – 20, 2021

       

Tour Code: 222126
Monday, October 11th you depart the U.S. on the flights that you arrange.  This trip is Land Only.
On October 12th, we will all meet at London Heathrow Airport to begin our United Kingdom adventure, traveling through iconic, historic, and stunningly beautiful natural landscapes! Fantastic excursions, cultural encounters, preserved historical sites, delicious food and wonderful shopping make this trip exciting and rewarding.  Bring these memories home with you as the tour concludes on October 20th.
LONDON
 Tuesday, October 12th your tour leader and guide will meet you at Heathrow Airport as you begin your London adventure with a panorama city tour* en-route to your hotel.  Points of interest that you may see include Buckingham Palace, British Museum, Big Ben and Parliament as well as other important famous London locations.  The remainder of the day your tour leader will make suggestions and help with logistics for additional sightseeing. Wednesday, October 13th today's plans include visits to Temple Church* and the Grand Lodge of England*. Thursday, October 14th a full day excursion to Stonehenge* and Salisbury Cathedral* is planned for today. Friday, October 15th today you tour the Tower of London* with the famous Beefeaters and visit St. John's Gate.  This evening you will attend a gala dinner* party and the Andaz Hotel.
EDINBURGH
Saturday, October 16th this morning you travel to Edinburgh where you will enjoy a guided tour* to include Arthur's Seat and Edinburgh Castle*. Sunday, October 17th plans for today include visiting Rosslyn Lodge* followed by a tour of Rosslyn Chapel*.  In the afternoon you will visit The Grand Lodge of Scotland* where you will enjoy a museum tour. Monday, October 18th visits to Bannockburn Battlefield* and Stirling Castle* are planned. Tuesday, October 19th Free day for souvenir shopping, sightseeing, etc. This evening you will enjoy a festive Farewell Dinner*. Wednesday, October 20th a group transfer to Glasgow airport to board your personally arranged flight is scheduled.
IMPORTANT – PLEASE SEE SPECIAL TOUR CONDITIONS BELOW
---
SPECIAL TOUR CONDITIONS
---
SPECIAL TOUR CONDITIONS: **The tour price, if payments are made by cash or check, is $3,150.00; otherwise, if paying by credit card, the standard non-discounted price is $3,250.00.  If you wish to use a credit card for your initial deposit, you will be allowed to pay the remaining payments by check and still receive the discounted tour price. Trip price is based on twin occupancy and includes point to point transportation between cities while in the United Kingdom, all breakfasts, and 2 dinners, including a special Gala Farewell Dinner in London.  Additionally, *Entrance fees and/or transportation marked with an asterisk as well as city tours in Edinburgh and London are included in the tour price (Bannockburn Battlefield, Stirling Castle, Edinburgh Castle, Rosslyn Chapel, Rosslyn Lodge, the Grand Lodge of Scotland, Temple Church, The Grand Lodge of England, Stonehenge, Salisbury Cathedral, and Tower of London). In the unlikely event that EA Tours cancels the tour and is unable to operate a substitute itinerary, the tour cost including the initial deposit is fully refundable. Additional items may be offered optionally, are subject to availability and are not included in the tour price.  A guaranteed single room may be available for a supplemental charge of $869.00. A minimum number of paying participants may be required to operate the tour.  A $500.00 non-refundable initial deposit is required to reserve your space on this tour. All tour participants must submit an online application. Please go to "Student/Traveler Sign Up" on the home page at www.EAtours.com. Your tour number is 222126. A second payment of $1000.00, will be due no later than 30 days after your initial payment. Final payments are due no later than seventy (70) days before departure. Updated tour details (hotels, day by day itinerary, etc.) are scheduled to be released approximately four weeks prior to departure.  Please note:  Additional tour conditions apply and are listed in the Tour Conditions Section on the Online Application.
---
 PLEASE SUBMIT YOUR ONLINE APPLICATION AND $500.00 DEPOSIT TO
WWW.EATOURS.COM

 TO GUARANTEE YOUR RESERVATION.
---