TOUR OVERVIEW
Megan Champagne and John Wrinkle Offer
The Splendors Of
Germany & Liechtenstein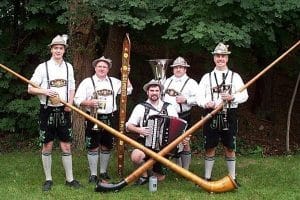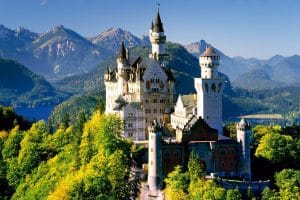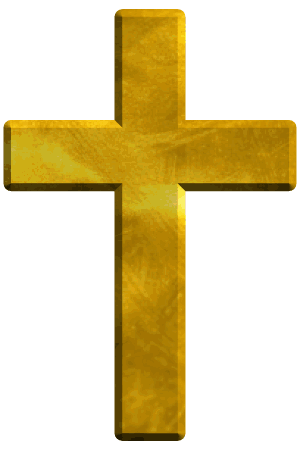 Munich, Oberammergau, Heidelberg, Rothenberg and Frankfurt * June 28 – July 7, 2020
YOUR ITINERARY
$3,980.00 From Orlando*    June 28 – July 7, 2020    Tour Code: 220166
On June 28th, you will depart Florida to begin your European adventure, landing in the timeless country of Germany to discover its hidden treasures. Cultural encounters, the Passion Play, preserved historical sites, delicious food and wonderful shopping make this trip exciting and rewarding.
---
SPACE ON THE TOUR IS LIMITED, SO DON'T DELAY! PLEASE SUBMIT YOUR  $500 NON-REFUNDABLE DEPOSIT TO EATOURS.COM  TO INSURE YOUR SPACE ON THIS ONCE IN A LIFETIME TRIP
---
MUNICH
July 29 – July 1, 2020
On June 29th, you will arrive in Munich, Germany to explore the wonders of Bavaria with your tour leader. A visit to Nymphenburg Palace* is planned as you travel to your Munich hotel.  June 30th, begins with a guided city tour of Munich*. An optional visit to Olympiaturm is planned and free to those who register and pay their deposit by the due date.  In the afternoon you may wish to visit the Concentration Camp of Dachau*.  This evening dinner is planned at the Hofbrauhaus beer hall*.   Neuschwanstein Castle* and Weiskirche (church)* will be visited as you travel to Ettal on July 1st.
ETTAL and OBERAMMERGAU
July 1 – 3, 2020
July 1st – 3rd, features Ettal and Oberammergau.  These small villages located in an Alpine valley feature beautifully frescoed houses exploding with color as geraniums pour from window boxes.  Wood carvers abound selling handmade cuckoo clocks, toys, furnishings and every imaginable item made of wood.  The highlight of your 2 night stay will include tickets to the Passion Play*.    This production was first presented in 1634 and has been staged every 10 years since 1680 as a thank you offering to God that the Black Death did not reach the village.  The hotel package includes tickets to the play, room, dinner the first night, breakfast daily and a meal during the play intermission.
GERMANY AND LIECHTENSTEIN
July 3 – 7, 2020
On July 3rd, you depart Bavaria and continue your European adventure as you visit Liechtenstein for the opportunity to have your passport stamped in one of the world's smallest countries.  You then continue to Heidelberg.  Heidelberg is located on the Neckar River in southwestern Germany. It's known for Heidelberg University, Gothic church towers, a town square in the Altstadt (Old Town) and the sandstone ruins of Heidelberg Castle*.  All of these points of interest will be seen during your guided city tour* on July 4th.  Rothenberg Ob der Tauber is your destination on July 5th.  En-route to this quaint village you will visit the Prince Bishop's Palace* in Wurzburg.  This evening you will enjoy the fun and informative Night Watchman Tour*.  Your morning is free on July 6th before you travel to Frankfurt.  Goethe House* will be one of the points of interest you will see on your guided city tour* before arriving at your airport hotel.  On July 7th,
---
Space on the tour is limited.  Please submit your online application and $500
deposit to www.EAtours.com by October 11, 2019 for a FREE ascent of the Olympiaturm in Munich.
---
IMPORTANT – PLEASE SEE SPECIAL TOUR CONDITIONS ON REVERSE SIDESPECIAL TOUR CONDITIONS
SPECIAL TOUR CONDITIONS: **The tour price, if payments are made by cash or check, is $3,980.00; otherwise, if paying by credit card, the standard non-discounted price is $4,080.00. If you wish to use a credit card for your initial deposit, you will be allowed to pay the remaining payments by check and still receive the discounted tour price. Trip price is based on twin occupancy and will include airfare from Orlando, point-to point transportation between cities while in Europe, all breakfasts. 1 lunch and 4 dinners.  Additionally, *Entrance fees and/or transportation marked with an asterisk as well as city tours in Munich, Heidelberg, Nightwatchman Rothenberg, and Frankfurt will be included in the tour price as well as Nymphenburg Palace, Dachau, Neuschwanstein, Weiskirche, the Passion Play, Heidelberg Castle, Prince Bishop's Palace and Goethe House. In the unlikely event that EA Tours cancels the tour and is unable to operate a substitute itinerary, the tour cost including the initial deposit is fully refundable.  Additional items may be offered optionally, are subject to availability and are not included in the tour price.  A guaranteed single room may be available for a supplemental charge.  Included are the estimated applicable governmental international airline ticket taxes, fuel surcharges, security surcharges, and associated fees.  If applicable, unforeseen tax increases will be billed on a supplemental invoice.  A minimum number of paying participants may be required to operate the tour.  A $500.00 non-refundable initial deposit is required to reserve your place on the tour and due by October 11, 2019. All tour participants must submit an online application. Please go to "Student/Traveler Sign Up" on the home page at www.EAtours.com. Your tour number is 220166. A second payment of $1,000.00, will be due no later than 30 after your initial deposit. Final payments are due no later than seventy (70) days before departure. Updated tour details (hotels, day by day itinerary, flights, etc.) are scheduled to be released approximately four weeks prior to departure.  Additional tour conditions apply and are listed in the Tour Conditions Section on the Online Application. 
PLEASE SUBMIT YOUR ONLINE APPLICATION AND $500.00 DEPOSIT TO WWW.EATOURS.COM BY OCTOBER 11, 2019